Limited Availability at Product Launch Discount
Grab Your Laser Strike System While the First Batch Is In-Stock –
And Before Prices Go Up!
As you know, just about everything has shot up in cost over the past several months…
And that includes the price of our supplies too – especially the electronics and laser used in the Laser Strike System.
That said, this is a brand new product for us, and we want to build some excitement around it.
That's why we're giving it to you today at the lowest price possible to celebrate its release.
So if you act now, you can get one for just $99.97 and with FREE Shipping!
However…
In the next few weeks or months, you can expect that price to rise at least 20-30%.
Another thing to consider is that inventory is limited, especially depending on the caliber of laser cartridge you need.
If you use a less common caliber your chance to grab a Laser Strike at this price may disappear even faster.
So don't wait!
Plus, when you grab your VNSH Laser Strike Training System right now, you'll be doing so 100% zero-risk , because…
We Give You An

Iron-Clad, Money-Back

Guarantee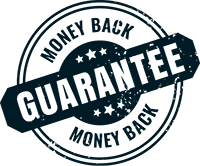 Our stance on doing business is simple.
You must absolutely love your Laser Strike System.
If not, then we'll refund you every penny.
It's that simple.
You have a full 60-days to get it… try it yourself… and see if it's worth your hard-earned money.
If you decide it's not…
All you have to do is call or email our US-Based Support Team, and we'll promptly refund you everything.
We'll even cover your return shipping if you aren't absolutely thrilled.
If for any reason you don't think it is, you get every penny back.
Plus, we also give you a 2-year workmanship guarantee as well!
We know you'll love the Laser Strike System, which is why we're happy to extend you this iron-clad guarantee.
So don't wait any longer!
Grab yours NOW!