As you know, just about everything has shot up in cost over the past several months…
And that includes the price of our supplies too – especially the powerful magnets and non-scratch material used for the Shadow Gun Magnet.
So in the next few weeks or months, we may need to raise prices on these to keep our business viable.
When we do that, you can expect these magnets to sell anywhere between $60-70.
Thankfully, for today… we can keep offering the same low price we've had on the Shadow Gun Magnet since we launched it.
And if you act now, you can get one for just $40 and with FREE Shipping!
Plus, when you grab your VNSH Shadow Gun Magnet right now, you'll be doing so 100% zero-risk , because…
We Give You An

Iron-Clad, Money-Back

Guarantee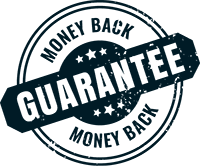 Our stance on doing business is simple.
You must absolutely love your Shadow Gun Magnet.
If not, then we'll refund you every penny.
It's that simple.
All you have to do is call or email our US-Based Support Team , and we'll promptly refund you everything.
We'll even cover your return shipping if you aren't absolutely thrilled.
You have a full 60-days to get the Shadow Gun Magnet… try it yourself… and see if it's worth your hard-earned money.
If for any reason you don't think it is, you get every penny back.
Plus, we also give you a 2-year workmanship guarantee as well!
We know you'll love the Shadow Gun Magnet, which is why we're happy to extend you this iron-clad guarantee.
So don't wait any longer!
Grab your Shadow Gun Magnet NOW!
Guarantee #1 - 60-Day Money Back Guarantee