Cutting-Edge Magnetic Holster Lets You Deploy Your Gun As Fast as Possible In a Dangerous Situation
(Whether You're At Home, In the Car, Behind Your Desk, Or Anywhere…)
URGENT: Because of Inflation, Prices Will Be Going Up Soon! Lock In Your Special Pricing Now!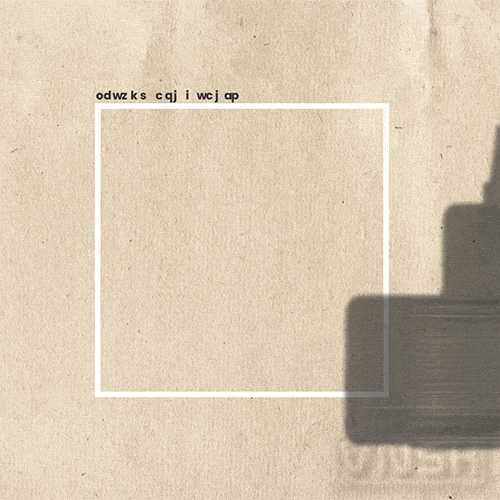 Whenever Your Gun Isn't In Its Holster –
Keep It In THIS!
The VNSH Shadow Gun Magnet is one of the best pieces of gear you could ever own for immediate access to your firearm.
When your gun isn't on your person, it should be securely stored in the VNSH Shadow Gun Magnet because...
It lets you easily mount your gun just about anywhere you want so it's deployable in seconds.
It's the perfect piece of gear to secure your firearm when you're sitting in the car… working at the office… or even just when you're sitting on the couch at home.
And the reason why is simple…
It's because…
Works With 99% of Modern Handguns and
Quickly Gets You In the Fight No Matter Where You Are!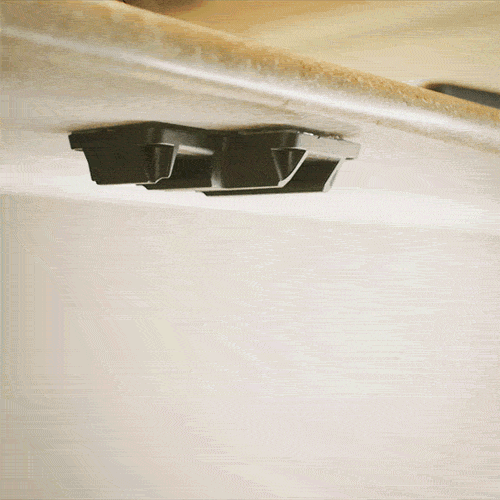 The unique design of our magnetic holster means it works flawlessly regardless of what pistol you own…
On top of that, it also easily accommodates any weapon-mounted lights or optics!
Plus, it also has a separate magnetic slot to hold an extra magazine – so you can have 31 rounds waiting at your fingertips (or more, depending on your mag size).
If you own any modern, flat-top handgun, there's really no better way to mount it for instant access than the VNSH Shadow Gun Magnet.
Take a look at the list of brands it works with and then grab yours before prices go up!
In Stock Now and Ships FREE!
With the VNSH Gun Magnet You'll Be Able to

Chamber a Round, Draw, and Fire In Under 1.5 Seconds…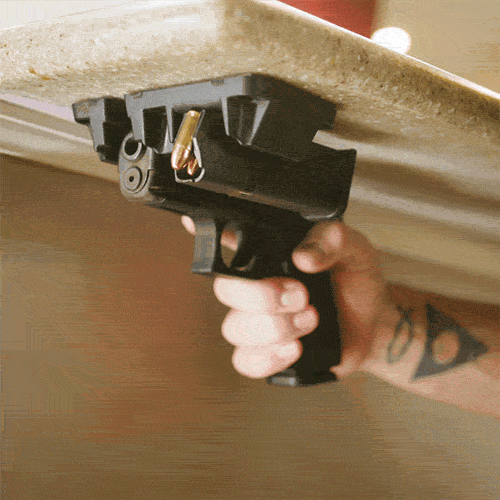 If you're faced with a potentially deadly threat while you're in the car, behind your desk, or anywhere you're sitting down…
Drawing from a concealed holster wastes precious time you don't have to lose.
The VNSH Shadow Gun magnet gives you that time back so you can know for certain that nothing will get in the way of defending yourself when it matters most.
With the Shadow Gun Magnet you'll have no issue getting your gun into the fight in less than 1.5 seconds.
Keeping you and your family safe from anyone dumb enough to attack you.
In Stock Now and Ships FREE!
5 Reasons

to Grab a VNSH Shadow Gun Magnet NOW!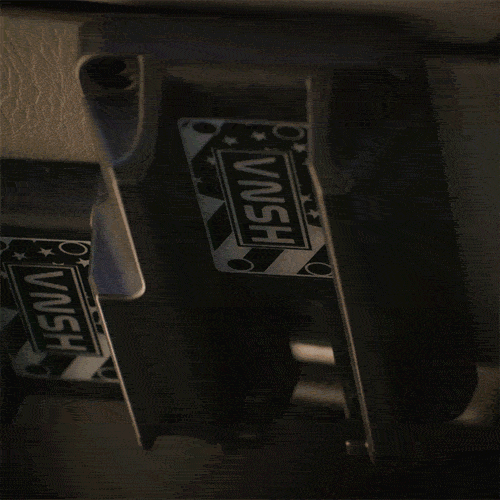 The simple fact that the Shadow Gun Magnet lets you load and deploy your firearm in seconds while you're sitting in the car, at your desk, or anywhere in your home should be enough to justify owning one.
However, that's not all that makes it one of the smartest ways to keep your gun at the ready when it's not holstered on your person…
Ultra Strong, Rare Earth Neodymium Magnet:

We searched for the most powerful possible magnet to utilize in this mount. It'll hold up to 45lbs with ease, which means it'll keep any of your guns 100% secure (even over the bumpiest roads).

Holds Your Loaded Gun, Plus An Extra Mag:

Depending on your mag size, this mount lets you be ready with up to 31 rounds (or more) of 9mm ammo!

Won't Ever Scratch Your Guns:

The Shadow Gun Magnet is coated with a unique compound that keeps your guns safe and pristine, even when rapidly cocking and drawing.

Compatible With a Wide Range of Sights:

our magnet is designed to work with virtually any weapon-mounted sights, lights, and other accessories. As long as it isn't mounted to the top of the gun, it'll work with this magnet!

2 Super Easy Mounting Options:

You can mount the Shadow Gun Magnet in seconds on any clean, totally flat surface using the included ultra-strong mounting tape. But you'll also get 6 screws if you need to mount on a more irregular surface, or if you know you'll never want to move your magnet.
In Stock Now and Ships FREE!
Grab Your VNSH Shadow Gun Magnet Before Prices Go Up
As you know, just about everything has shot up in cost over the past several months…
And that includes the price of our supplies too – especially the powerful magnets and non-scratch material used for the Shadow Gun Magnet.
So in the next few weeks or months, we may need to raise prices on these to keep our business viable.
When we do that, you can expect these magnets to sell anywhere between $60-70.
Thankfully, for today… we can keep offering the same low price we've had on the Shadow Gun Magnet since we launched it.
And if you act now, you can get one for just $40 and with FREE Shipping!
Plus, when you grab your VNSH Shadow Gun Magnet right now, you'll be doing so 100% zero-risk, because…
We Give You An
Iron-Clad, Money-Back

Guarantee
Our stance on doing business is simple.
You must absolutely love your Shadow Gun Magnet.
If not, then we'll refund you every penny.
It's that simple.
All you have to do is call or email our US-Based Support Team, and we'll promptly refund you everything.
We'll even cover your return shipping if you aren't absolutely thrilled.
You have a full 60-days to get the Shadow Gun Magnet… try it yourself… and see if it's worth your hard-earned money.
If for any reason you don't think it is, you get every penny back.
Plus, we also give you a 2-year workmanship guarantee as well!
We know you'll love the Shadow Gun Magnet, which is why we're happy to extend you this iron-clad guarantee.
So don't wait any longer!
Grab your Shadow Gun Magnet NOW!
Don't Wait - Leave Now and Your Chance to Lock In This Low Price

May Not Come Again!
If you want the fastest, easiest possible way to deploy your weapon whenever it's not on your person…
And you want to never have to worry about whether or not you'll be able to get to your gun when you need it most…
Then you owe it to yourself to grab a VNSH Shadow Gun Magnet today!
Plus, you're getting it risk-free with our 365-day satisfaction guarantee.
So don't wait!
Grab your Shadow Gun Magnet NOW!
In Stock Now and Ships FREE!
Frequently Answered Questions About the VNSH Shadow Gun Magnet
60 Day Money Back Guarantee
No question asked 60 day refund or replacement guaranteed. If you are unhappy for any reason, get your money back. Rock solid guarantee...
Thank You!
Your purchase supports the second amendment community and increases our ability to defend ourselves and remain free.
100% Secure Payment
All orders are AES-256 Bit encrypted through a HTTPS secure network. We respect your privacy...