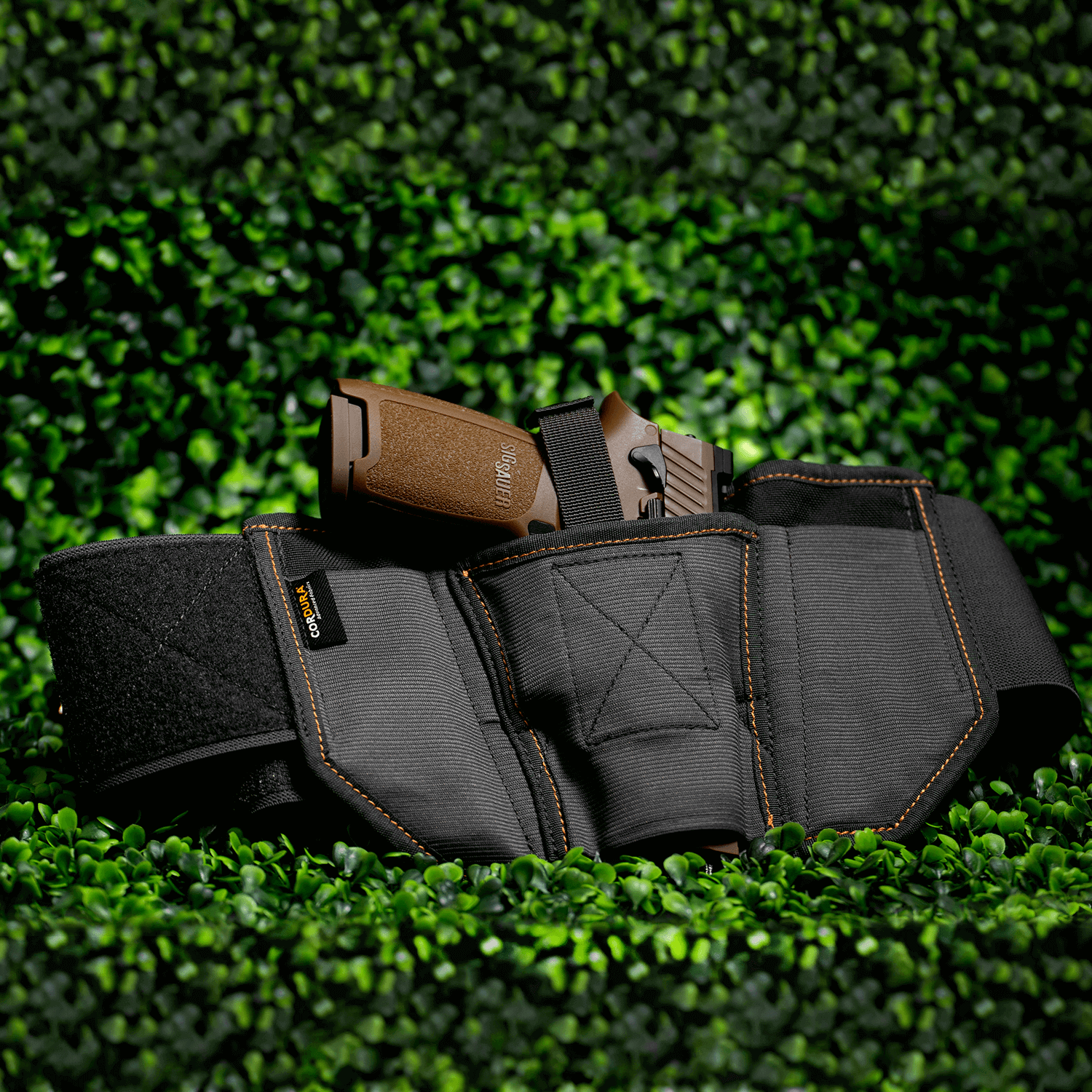 The VNSH Holster
If you're a gun owner who wants to carry everyday but find you take your gun with you less often than you'd like...all because your holster isn't comfortable...then you owe it to yourself to use the VNSH holster.

The VNSH holster is insanely comfortable (check out our reviews). It also saves you money because it works with 99% of all modern guns, has 2 built-in mag-pouches and doesn't require a tactical belt.

It truly is an evolution in comfort.

Click Discover More to discover why it may be the last holster you ever buy!
Discover More
See Why They Say "This Is The Best Holster I've Ever Owned"
Very lightweight, holds all 2 of my semi-automatics of which are 3 different molds. I love that it doesn't pull on my pants or shorts, even wearing basketball shorts. Best holster I have ever owned.

- Bryan In Leavenworth KS

Holster is great. Solves some issues for carrying during summer when waistband carry is not always practical. Lightweight, but sturdy and secure. Fits snugly and subtly against the body. Great holster.

- Shelli In Valley Center, KS

I got my holster today and wore it while riding my motorcycle. I wore it up a little higher and it did not bind or dig into my side. I have owned many holsters in the past and this one is by far the best. I almost forget it is even there. Thank you very much!

- James In Louisville, KY
60 DAY MONEY BACK GUARANTEE

No question asked 60 day refund or replacement guaranteed. If you are unhappy for any reason, get your money back. Rock solid guarantee...

THANK YOU!

Your purchase supports the second amendment community and increases our ability to defend ourselves and remain free.

100% SECURE PAYMENT

All orders are AES-256 Bit encrypted through a HTTPS secure network. We respect your privacy...