Regular price

$129.97

Sale price

$89.97

Unit price

per

Sale

Sold out

The VNSH holster is the most comfortable holster you'll ever wear. We made it with premium materials that enhance all-day carry. Incredibly versatile, the VNSH holster works with 99% of all modern handguns, carries two additional magazines, and can work in a variety of carry configurations. Available in 2 sizes. Regular fits 48" and large fits 68"
View full details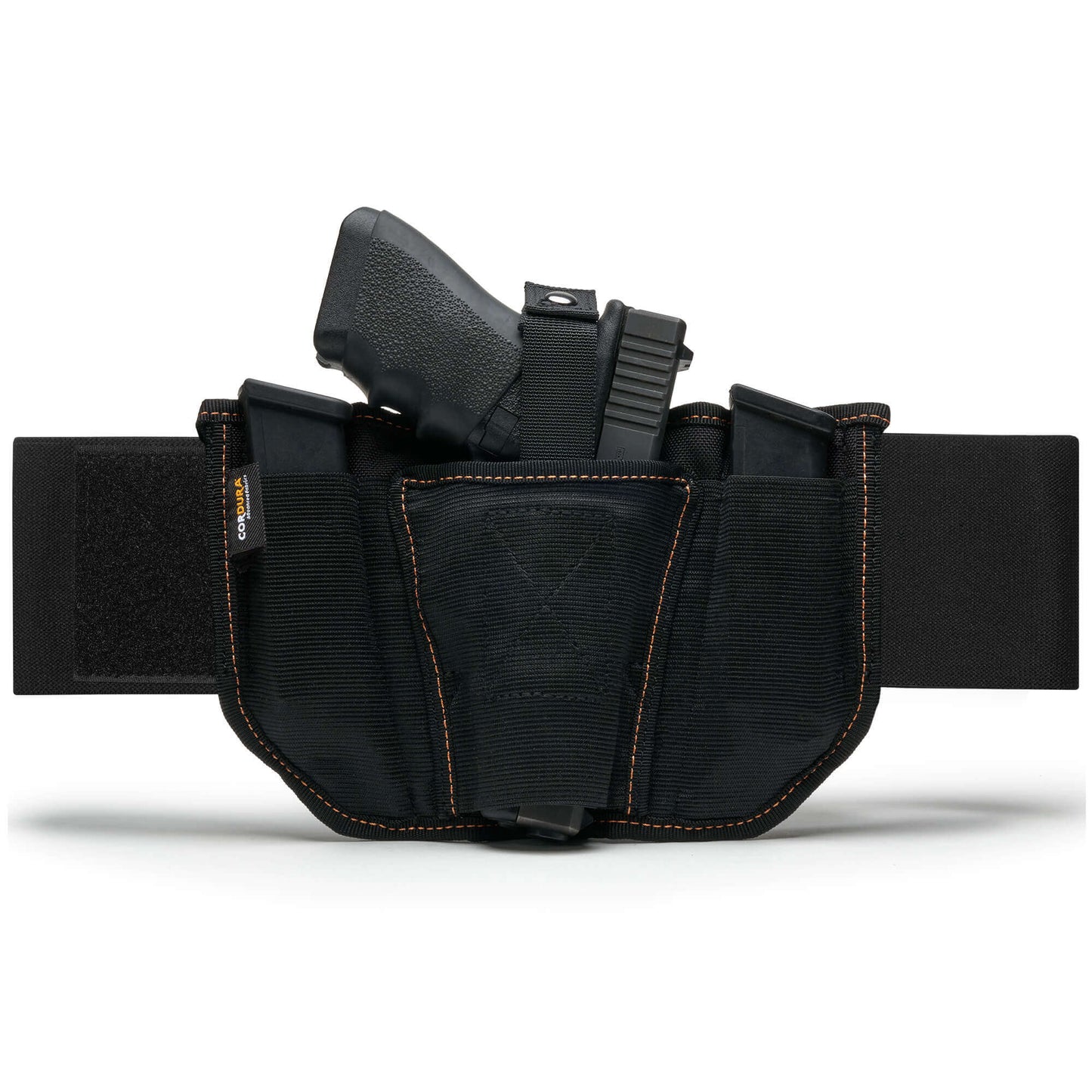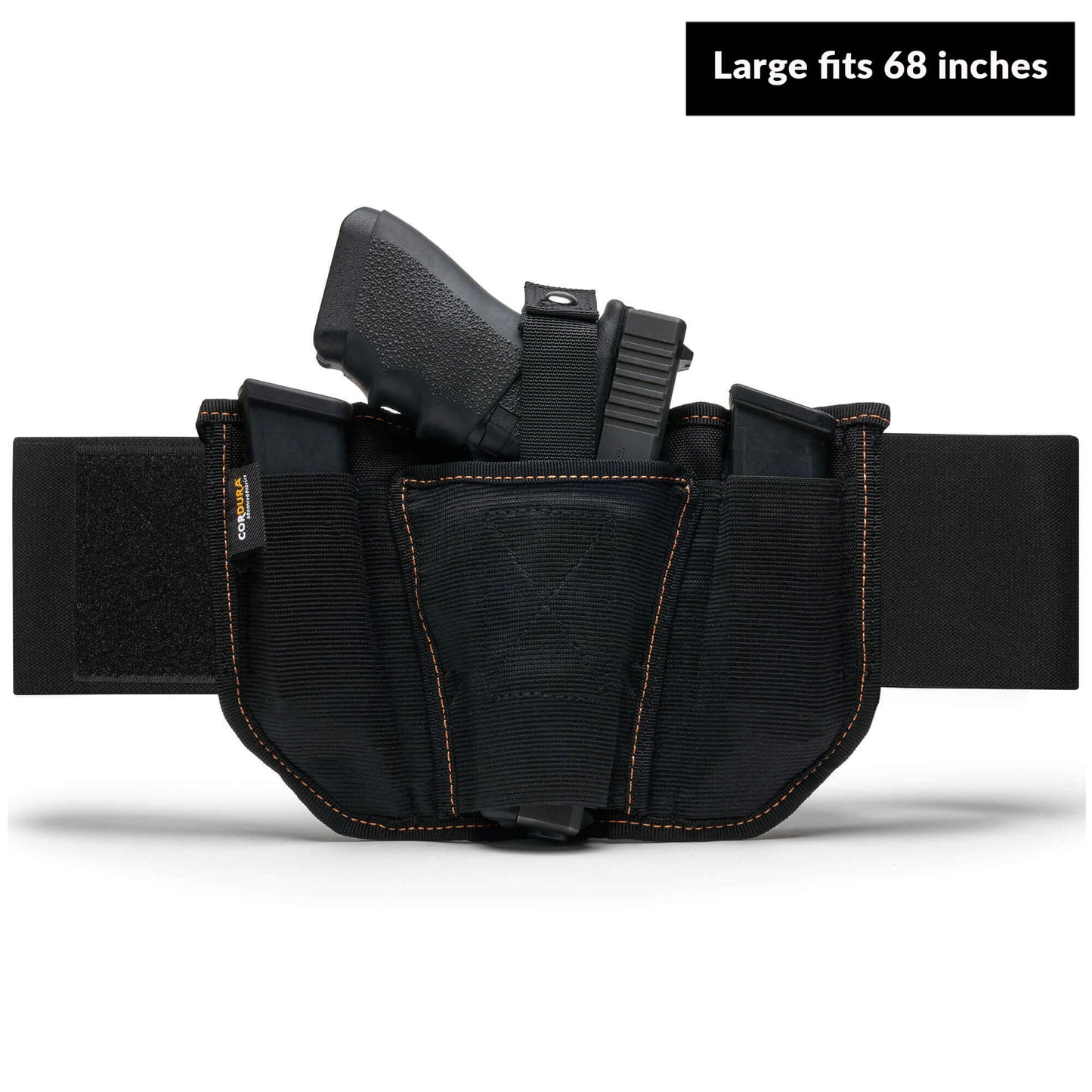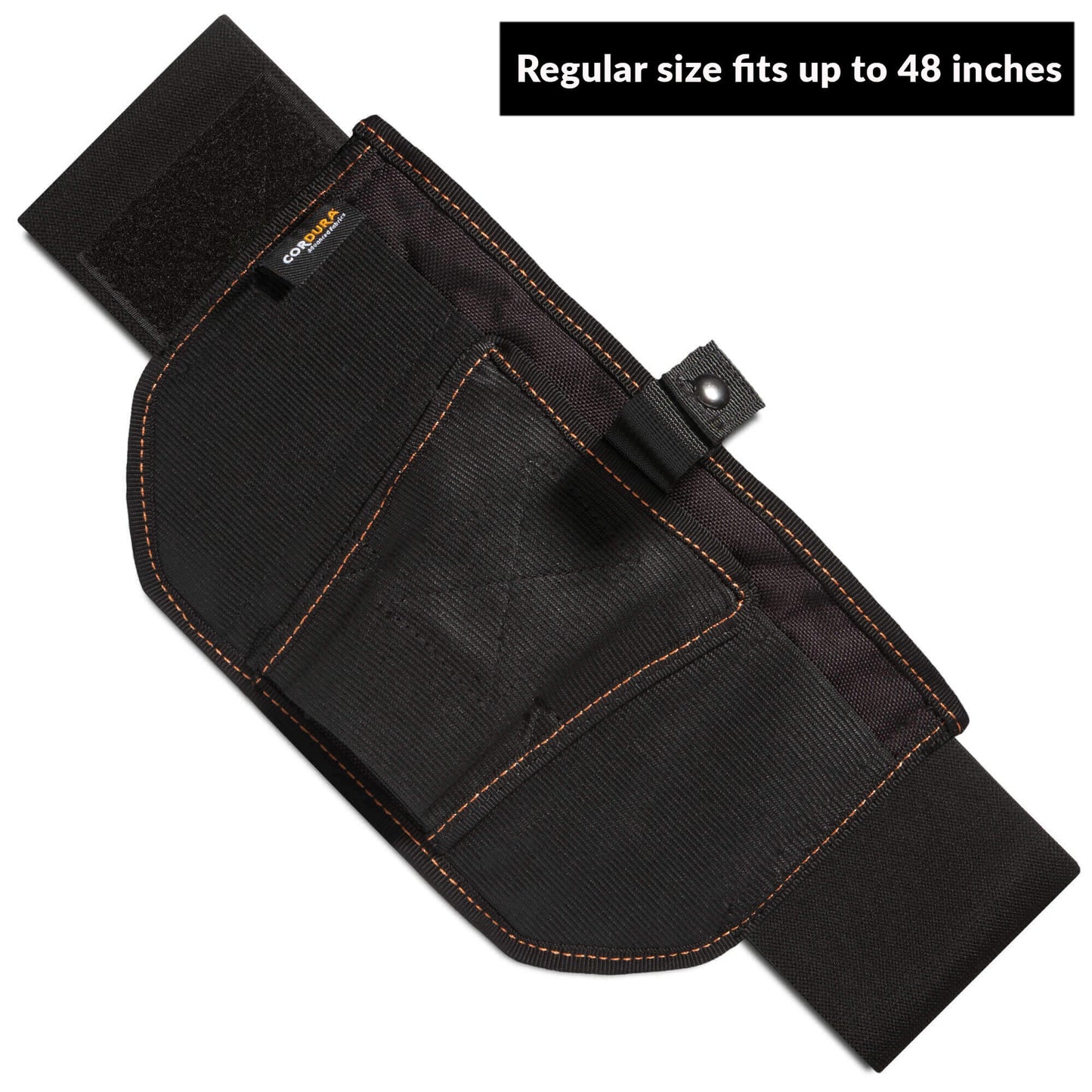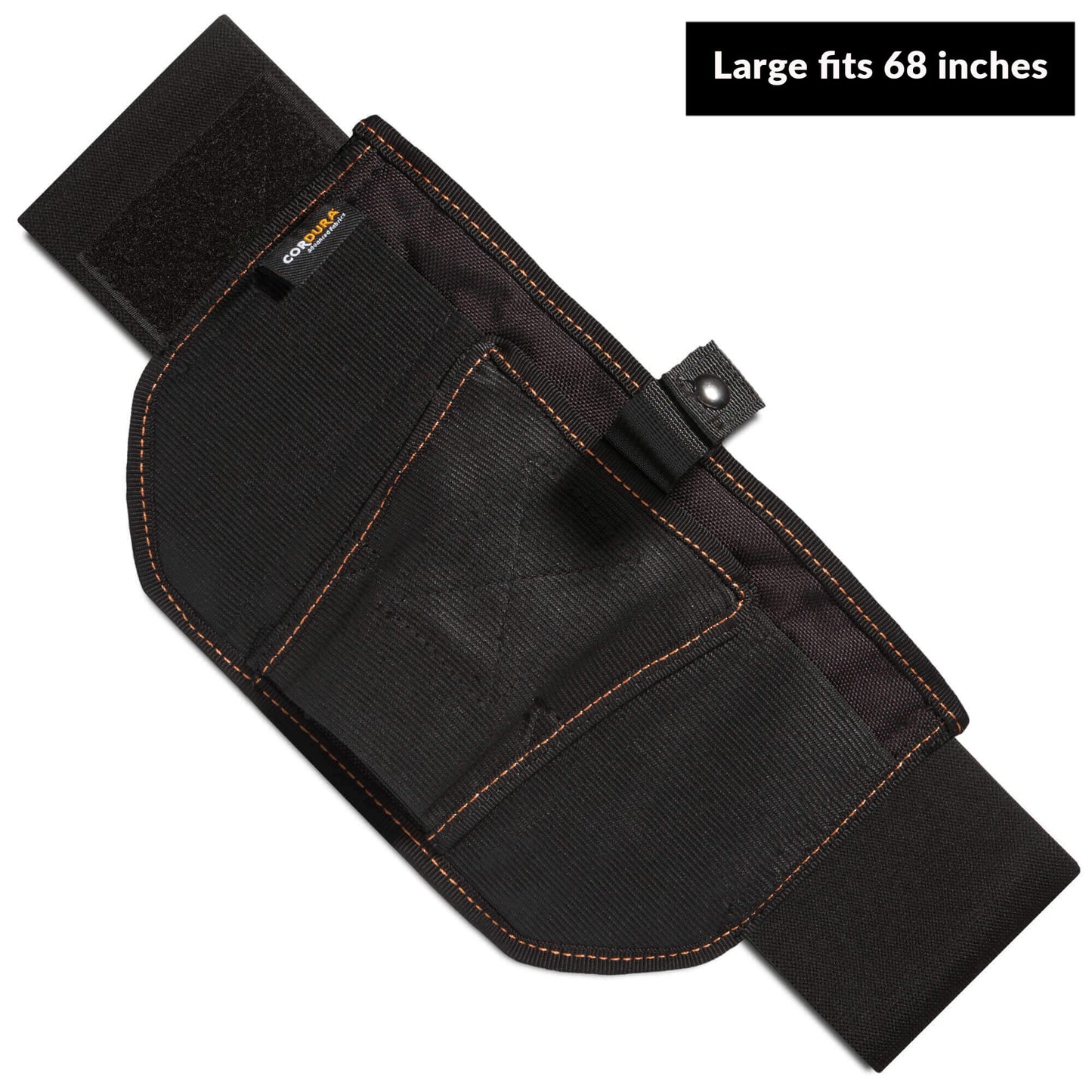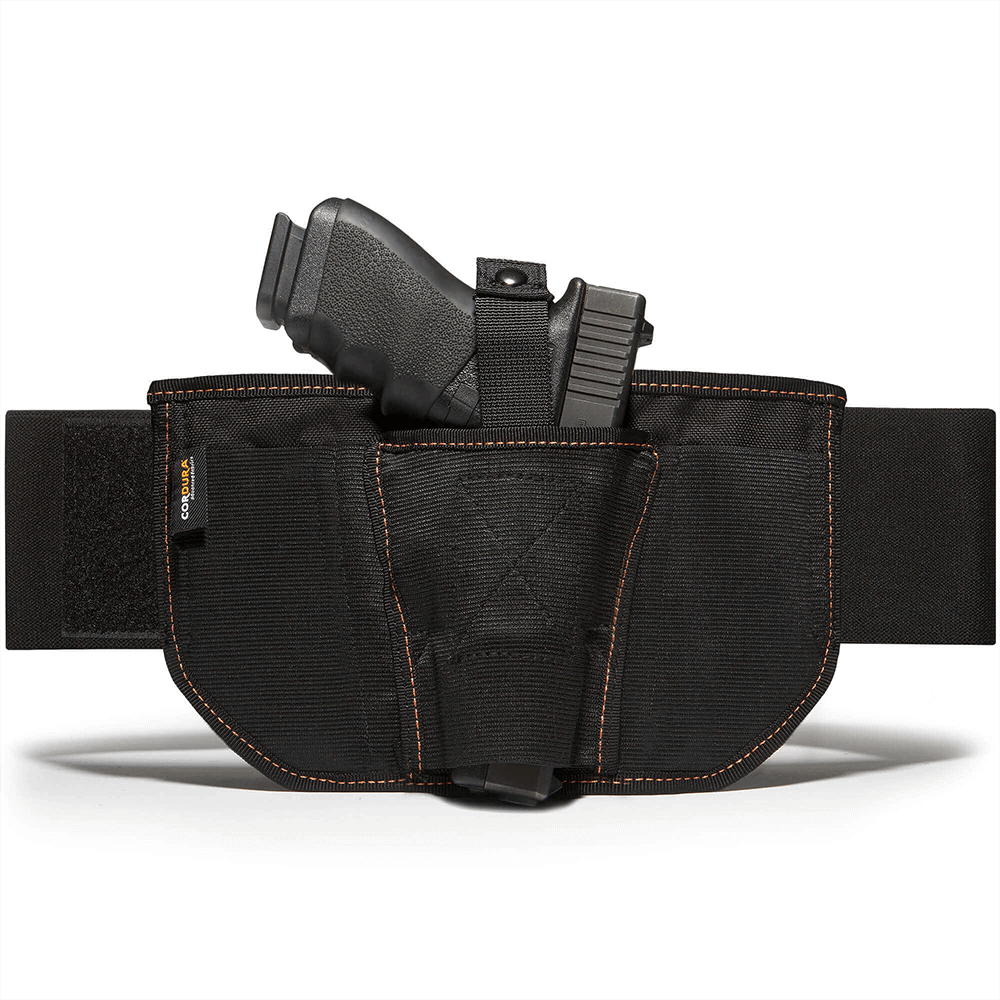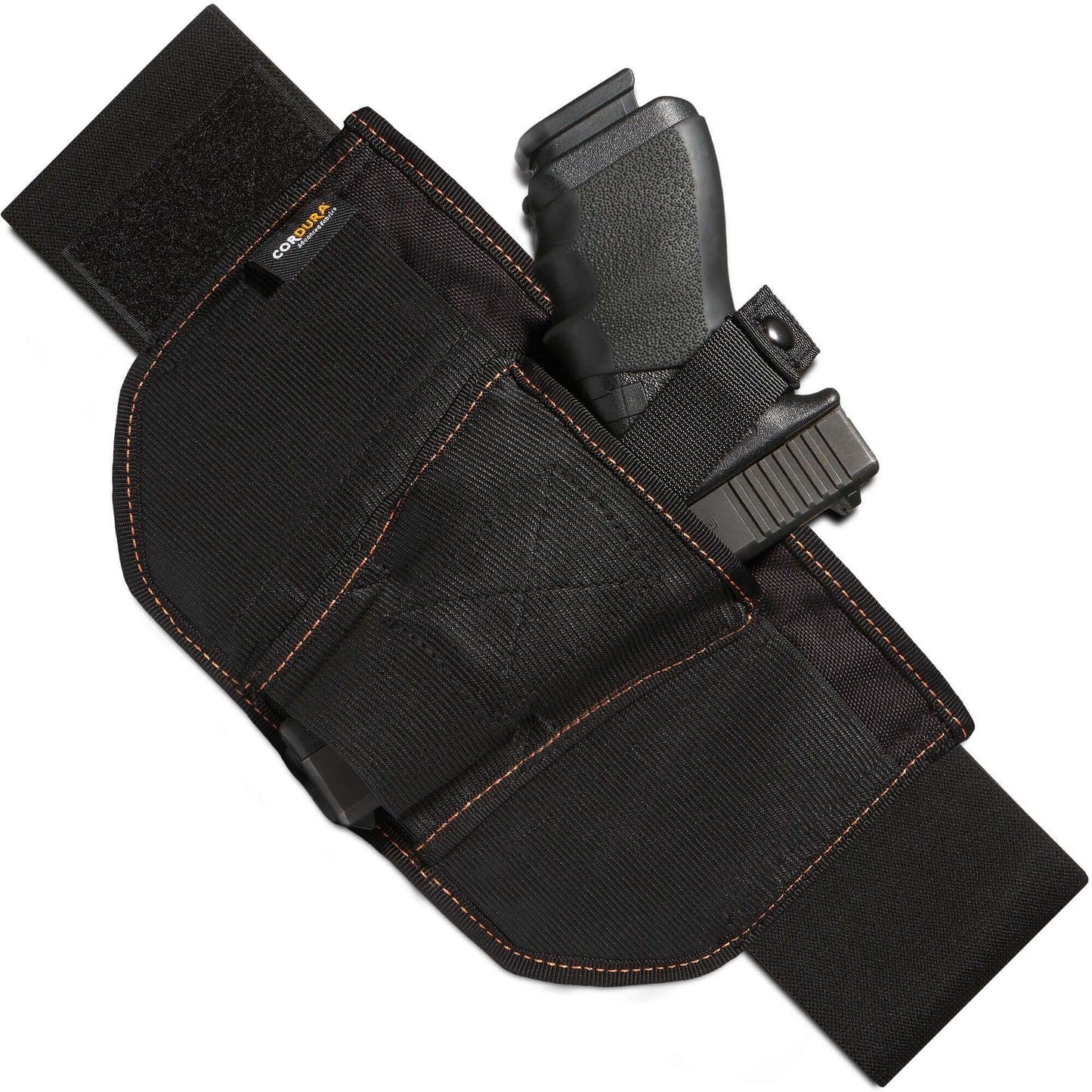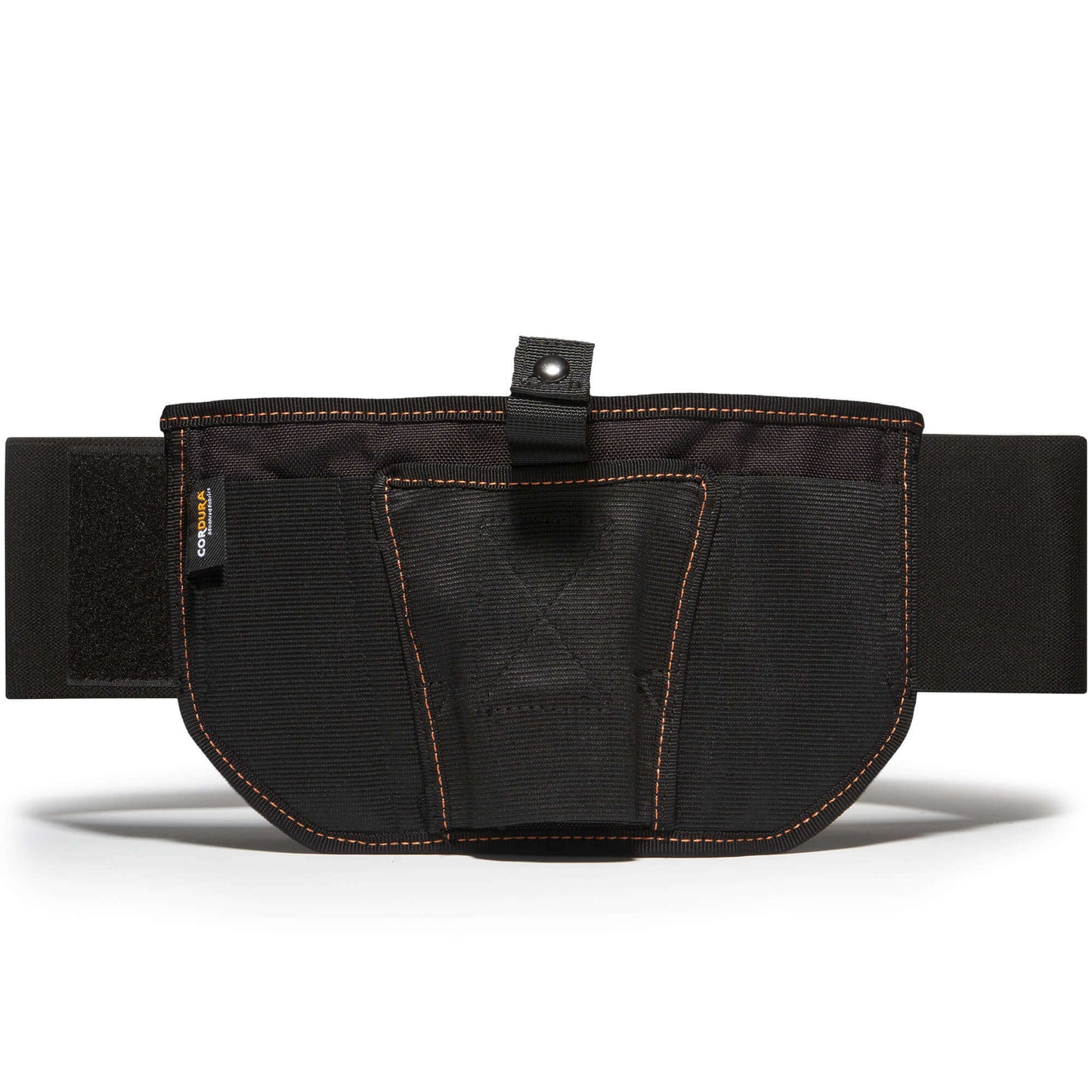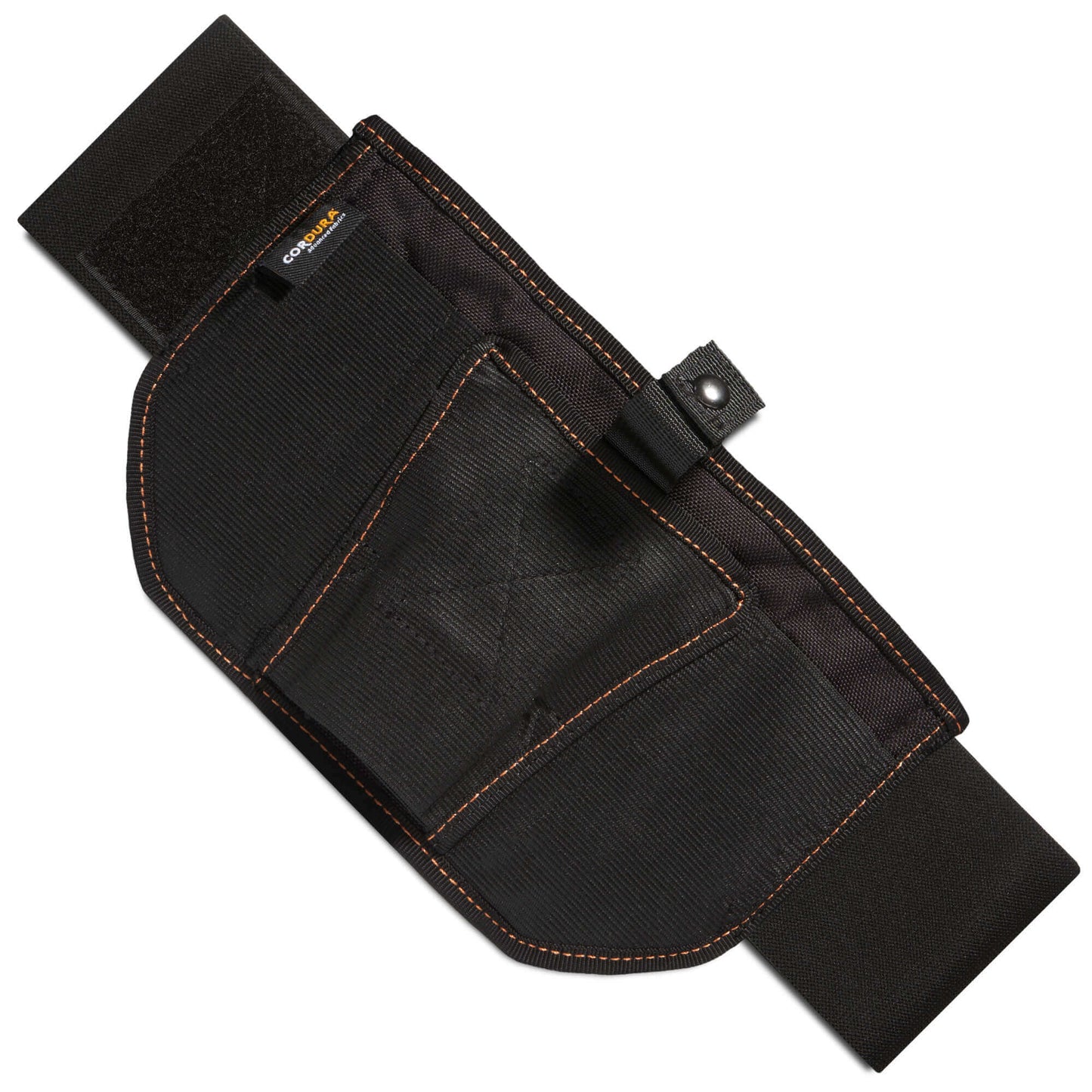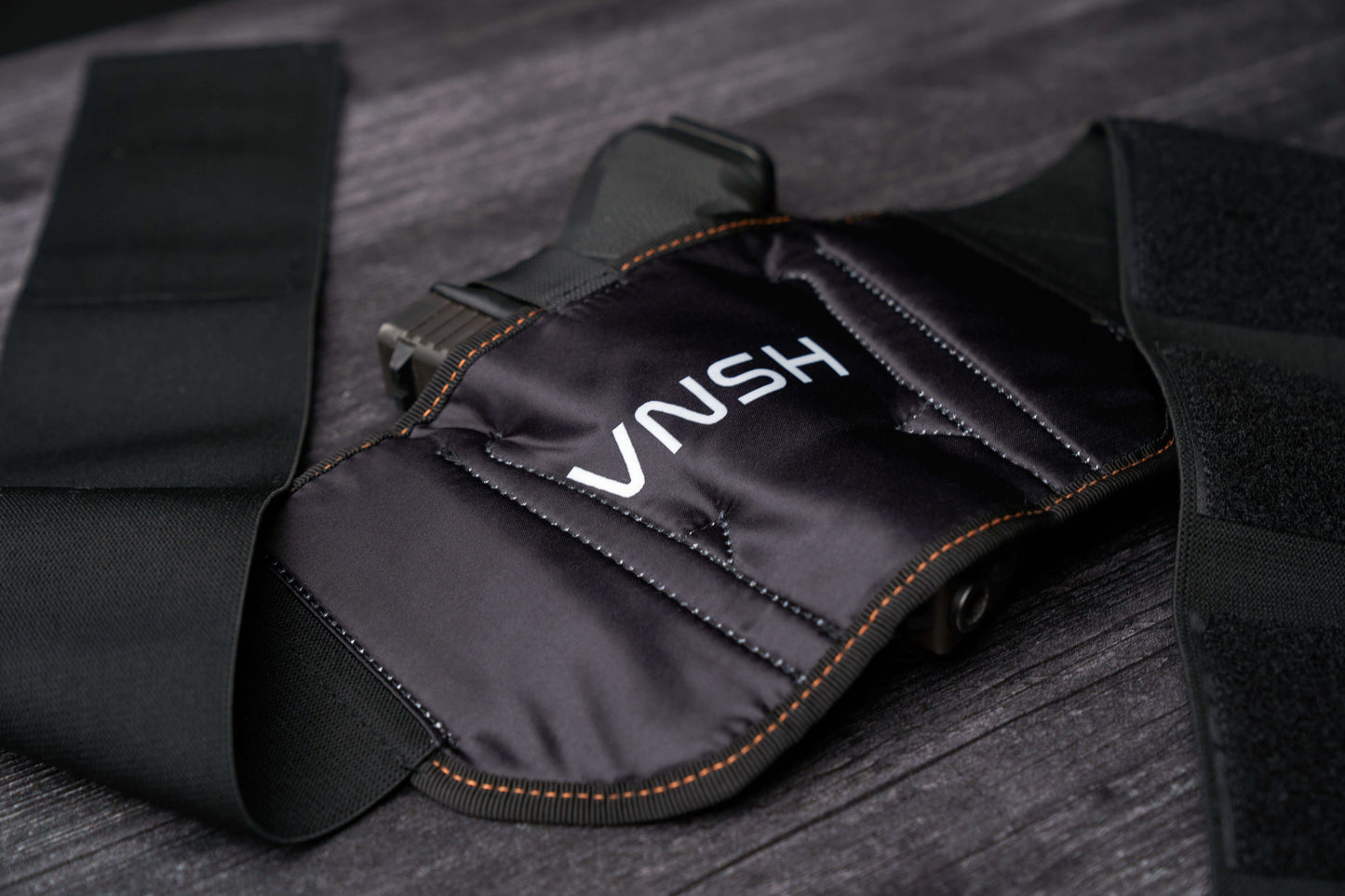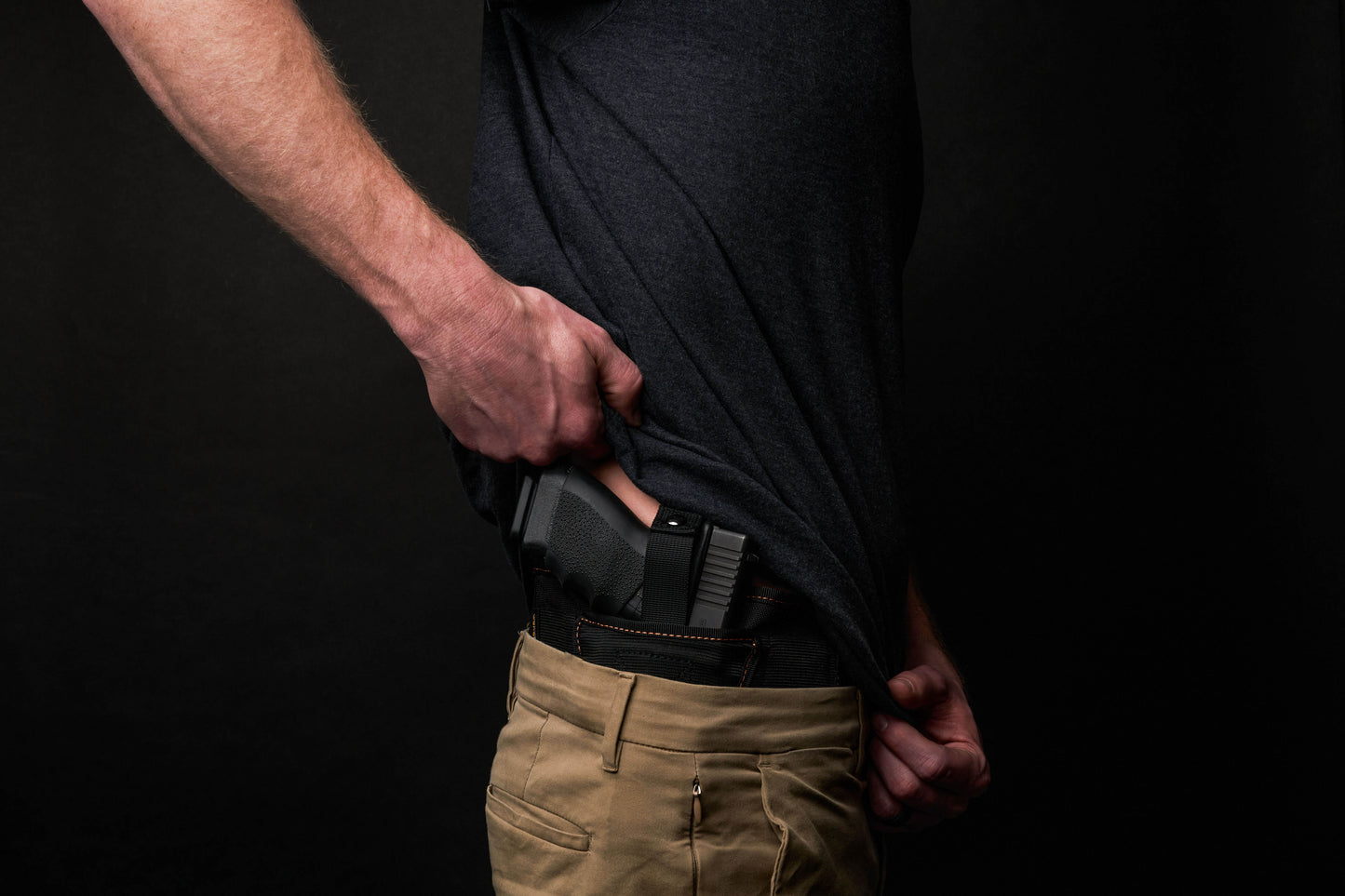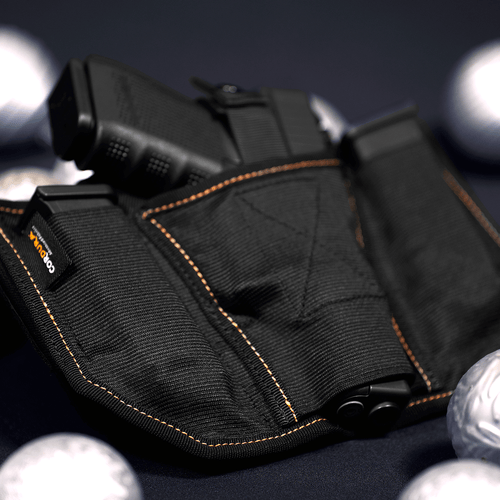 We Engineered This Holster to Feel "Like it Ain't Even There"
We made the VNSH holster from premium material to ensure this holster is the most comfortable one you've ever worn.

From stretchy "yoga pants" fabric on the inside of the belt, ultra-soft but durable Cordura nylon for the holster itself, and non poke, non binding velcro on the 3.5" belt this holster comfortably clings to your body, holding your gun and 2 mags secure while you go throughout your day.

Plus, the VNSH holster pulls the holster close to your body so it makes the holster "vanish" while you wear it.
Works With 99% of Modern Handguns
Our custom-designed holster design means that regardless of what pistol you own… it will help you safely and comfortably carry it. No more needing to buy multiple holsters for all your pistols.

Plus, since it has 2-built in mag pouches, now you don't need to spend extra money on mag pouches to guarantee you're never out of the fight.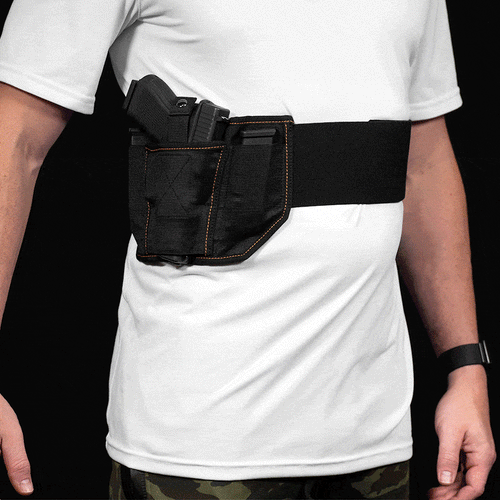 Multiple Carry Options
Not a standard bellyband. Carry in multiple ways: Appendix, shoulder, small of back, 3 o'clock. Your options are varied.
VNSH Holsters Save You Money!
Because the VNSH holster works with 99% of modern semi-automatic handguns it is the best holster to own as you won't need multiple holsters.

1 Holster does it all - and saves you money in the process
SPECS & FEATURES
Specifications

- Regular size fits up to 48 inches
- Large size fits up to 68 inches
- Belt is adjustable
- Durable Cordura, polyester blend
- Lightweight: 6 oz
- 2 utility/mag pouches
- ambidextrous

Features

- "No stink" material wicks sweat and minimizes odor.
- Enhanced non-penetrable trigger guard for maximum safety
- Won't print as the pocket pulls gun to body
- Level 2 retention (adjustable, and with magnetic closure for easy thumb break)
Frequently Asked Questions
Q. Does this come in right-handed and left-handed configurations?

A. No, the VNSH holster is a true ambidextrous holster.
Q. Will This Work With My Laser Sights or a Mounted Light?

A: Depending on the light or sight you are using it may fit. Smaller lights and lasers do fit with most compact and some full-size guns. You can purchase the holster and if it doesn't work with your set up return for a full refund.
Q: Will this work for my revolver?

A: The holster will fit most compact revolvers but we don't have an exhaustive list of which revolvers do and don't fit.
Q: Do I Need a Belt? How Does It Connect Around The Waist?

A: NO! The holster has a built in Waist Band. It secures around your waist with built-in, high quality molded velcro. You do not need a belt... or anything else for that matter. You could even wear it naked if you wanted too. ;)
Q: My Semi-automatic Isn't Listed Above. Will it fit?

A: Yes, it will fit 99% of all semi-automatic firearms.
Q: Will My Magazines Fit in the Pouches?

A: Yes, all magazines for all semi-automatics will fit in any or all of the two magazine pouches.
Q: Does this holster work with slide-mounted optics (Red dots, etc)?

A: In most cases no, though some smaller, sub-compact weapons may work with a slide-mounted optic. If you want to try the holster out with your optic and it doesn't work, please remember we offer an any-reason return policy for the first 60-days you own the holster.