Regular price

Sale price

$18.00

Unit price

per

Sale

Sold out

If you own a VNSH Holster, you already know it's a leader in its class for how many rounds it lets you carry. But if you want to add even more ammo… use the pockets in your holster for a knife or light instead of magazines… or want to reload from your support side instead of your strong side, then our Support-Side Mag Pouch is just what you need. View full details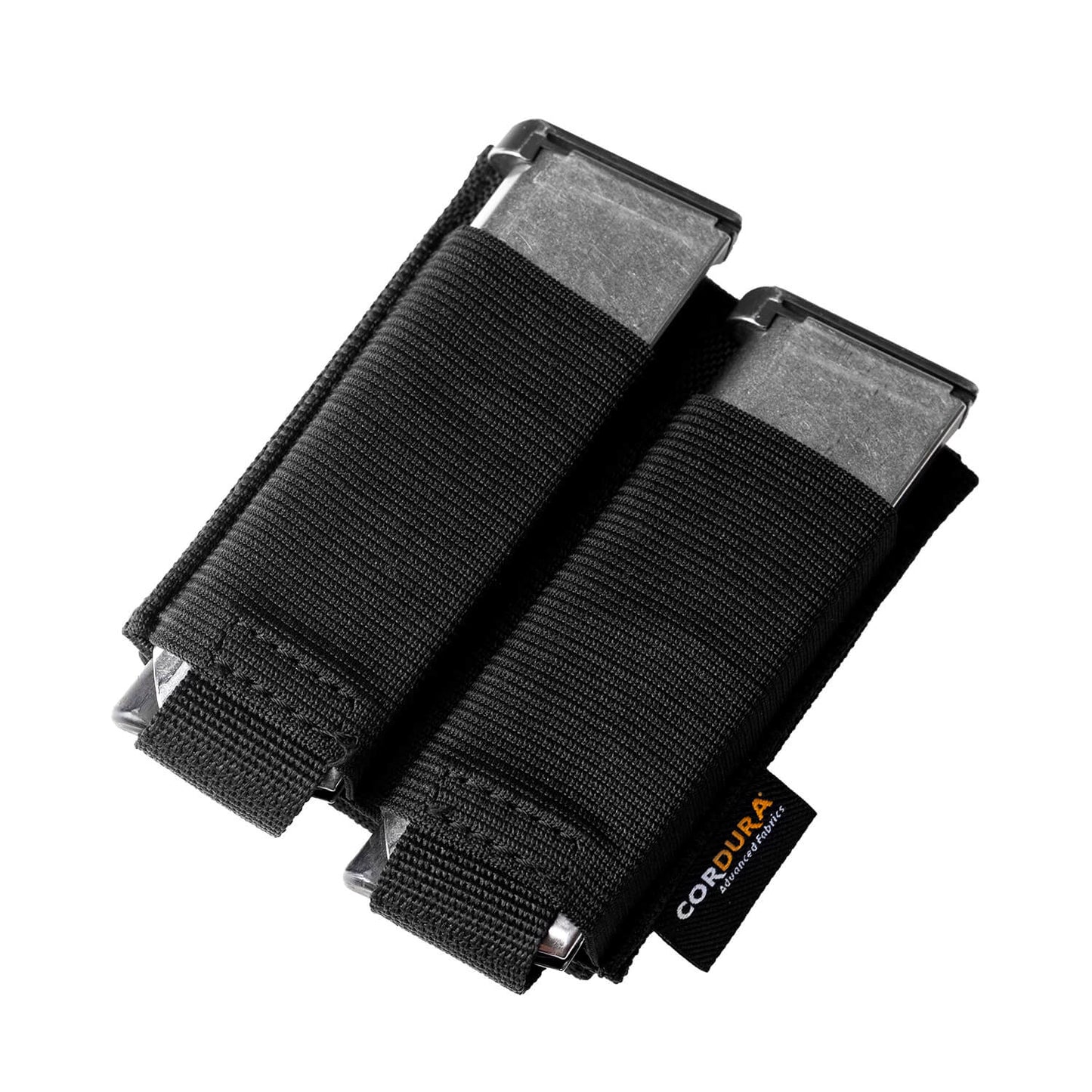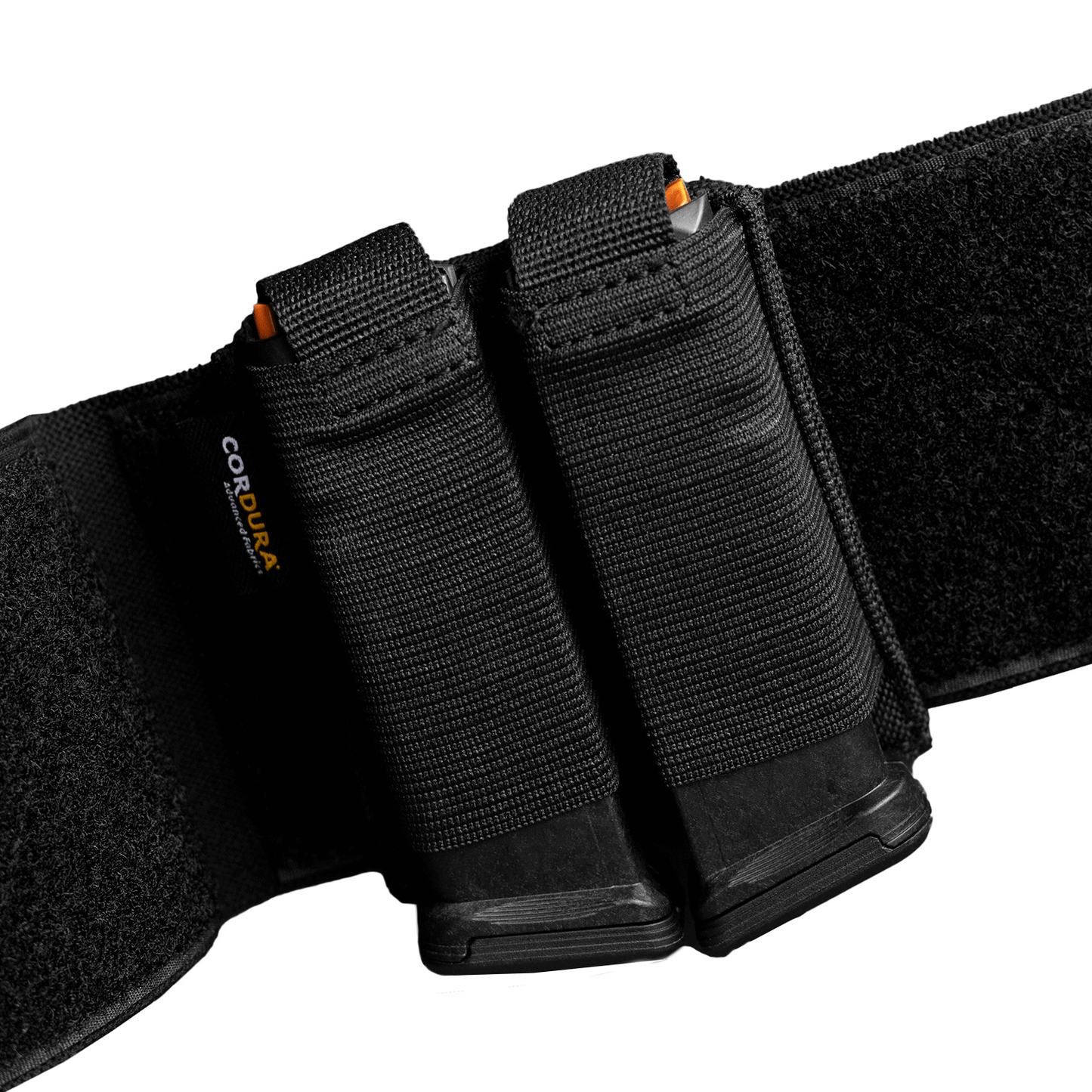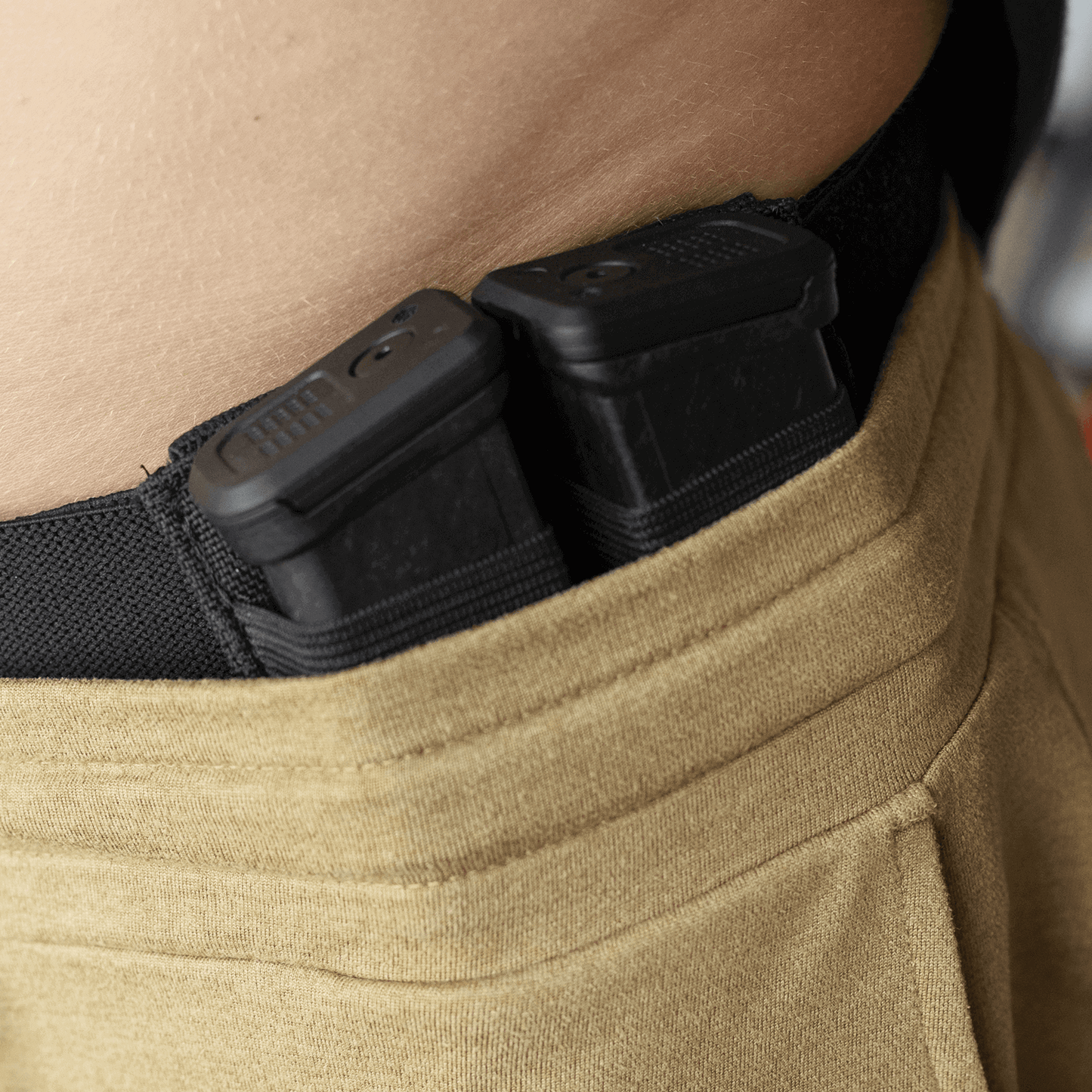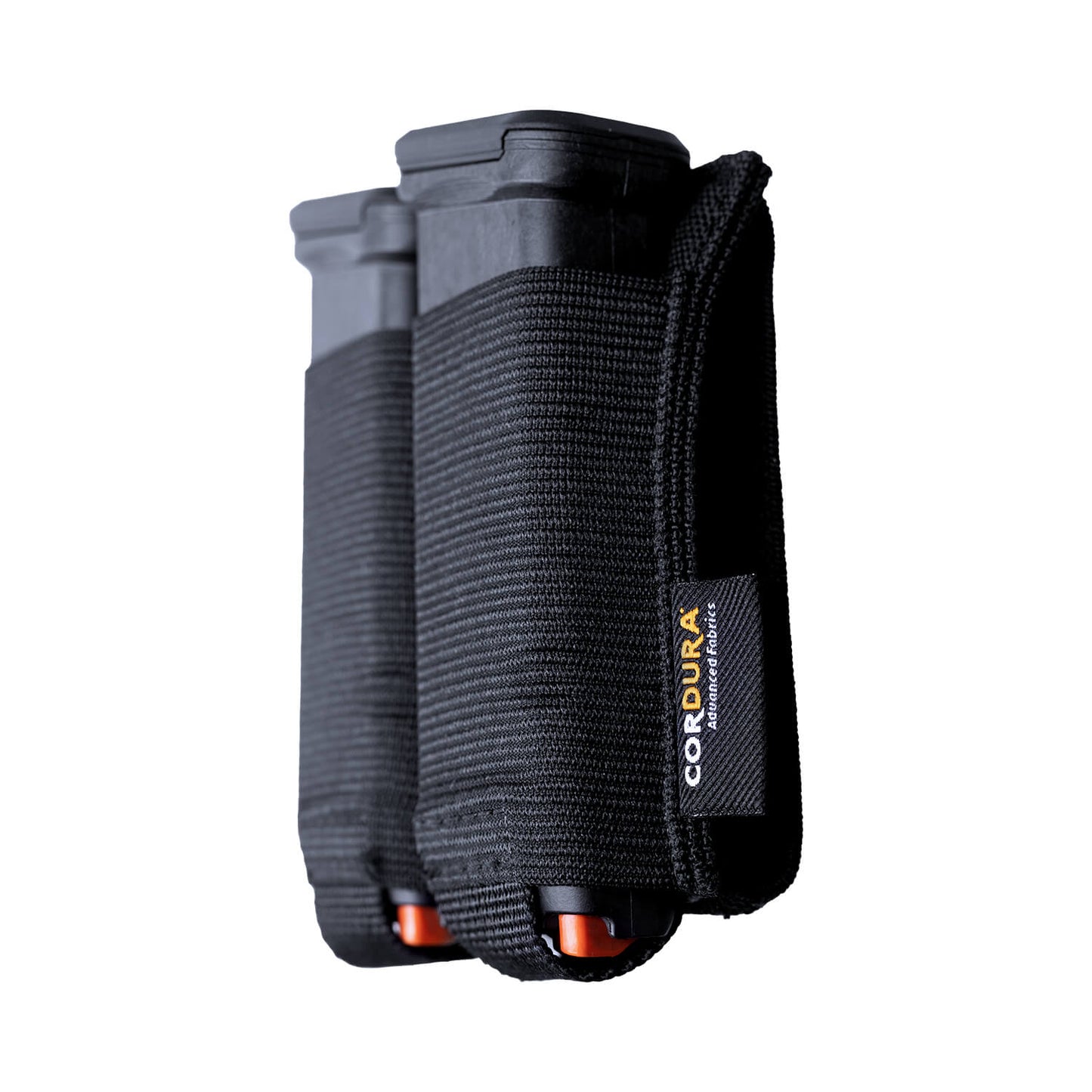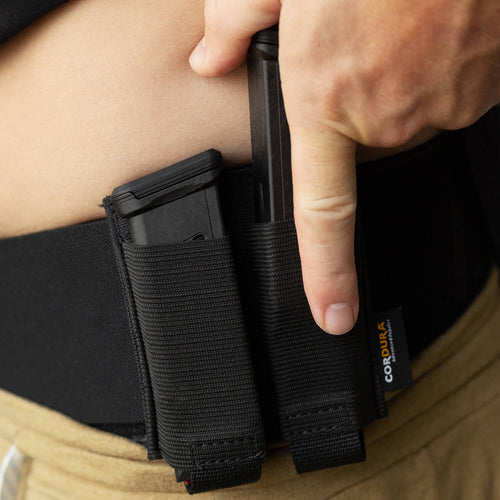 Carry the Most Ammo Possible & Be Ready for Anything
Let's be honest, there's never such a thing as too much ammo – especially with the troubling rise in mass shootings today. That's why many people are using this mag pouch to carry an additional 30 rounds of ammo (or more, depending on your setup). If you're ever caught in a nasty situation, this pouch ensures you never run out of ammo when it matters most.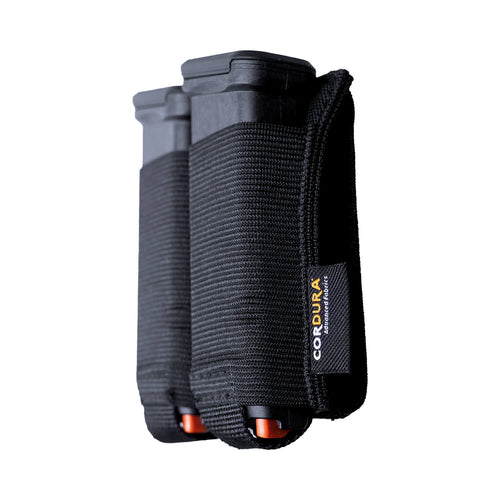 Reload Lightning-Fast & Preserve Accuracy Under Stress
Not only does this pouch let you carry a massive amount of ammo… it also drastically reduces your reload time and preserves accuracy in high-stress situations. It does that by letting you reload from your support-side, which maintains the integrity of your shooting stance and gives you back precious life-saving seconds in a conflict.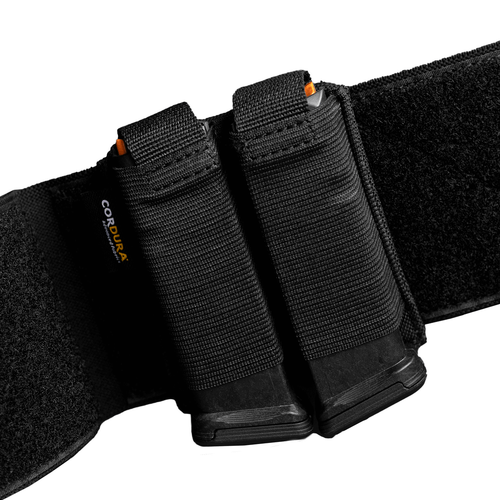 Super Solid Retention + Instant Access
Instead of securing each magazine with a flap over the top – which makes it much harder to access them quickly – our mag pouch uses a unique elastic design that holds each mag nice and tight, yet keeps them easy to access in the blink of an eye. Plus, it's compatible with 99% of modern handgun magazines, and will easily fit most small flashlights, knives, and other EDC tools as well.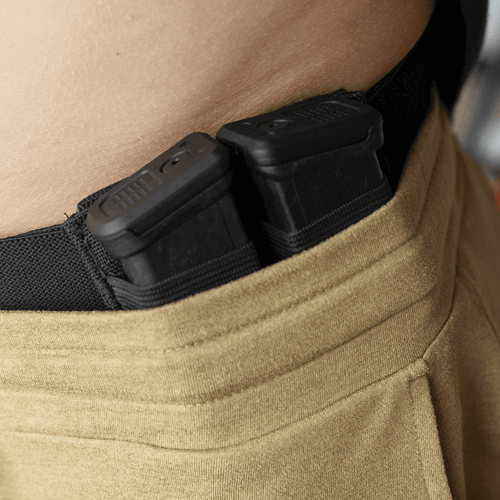 Insanely Comfortable & Money-Back Guaranteed
Just like our holsters, we guarantee the VNSH Support-Side Mag Pouch will be the most comfortable way to add extra ammo to your setup that you've ever tried. If you get your mag pouch and don't absolutely love it, you don't pay a dime!
SPECS & FEATURES
Specifications

Material: 1000D Cordura
Mag Capacity: 2

Features

1. Works Seamlessly With the VNSH Holster
2. Made From the Same Ultra-Tough Cordura as the VNSH Holster
3. Maximizes Defensive Capability
4. Conceals 30 Rounds (Or More)
5. Great for Carrying Other EDCs Like Knives and Flashlights